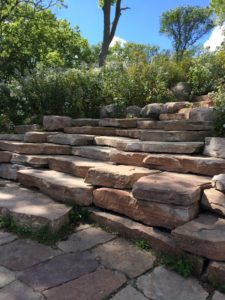 Identifying and clearly knowing our priorities is of benefit on many levels. First, clear priorities lead to better self-knowledge forming the bedrock of a more satisfying life.  In addition, our priorities become a powerful guiding force serving as our internal compass. Priority focus reduces overwhelm by keeping us anchored to what matters most, and minimizes squandering valuable resources to the non-essential.
Formulating priorities supported with specific goals clarifies our bigger vision, and orients us in the right direction. When our focus is guided from deeply held values, it infuses our motivation, energy and effort with the conviction of our mission.   That mission is the heart of why we pursue what we want to create or achieve. With sustained focus homed-in on priorities our performance and productivity becomes more targeted for progressing on our success milestones. The countless daily decisions and choices become aimed to support rather than all allow the non-essential to subvert achievement on our identified priorities.
Priority focus will nevertheless be routinely challenged with the inevitable internal and external intrusion and distraction sources. With sustained focus, you will gain the benefit of actually boosting your wellbeing and brainpower, creating flexibility to more quickly shift back to what is important,  to accomplish more of what matters most.
Try these four effective tips to manage & mitigate the potential lure and timing of distractions:
Set specific times to check incoming messages and e-mails. Turn off the tempting distraction of notifications (yes, including all social media).
Identify your top three priorities to anchor the day's workflow. Attach a starting and projected finish time.  Begin on the #1 key task until it is done, before tackling the next item or anything else.
Keep a 'to-do tracker/reminder' using a notepad on your desk or an app on your PC, to jot down and release any distractions of thoughts, ideas, people or obligations non-related to what you're working on, that pop up.  Writing them down keeps them from running around in your head, so you can maintain focus on the task at hand.
Take breaks at regular intervals. Research studies have proven that standing up, stretching or walking around for a few minutes, rehydrating or having a healthy snack refreshes and improves productivity. Repeat every 60-90 minutes.
Developing any new habit requires consistency & perseverance. The more you incorporate & sustain priority focus, the easier it will become part of your routine, for more productivity and progress toward your highest priority goals.