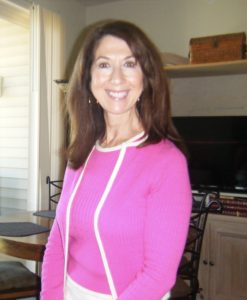 Didi L. Barbour is the founder of Your Life Compass, a high performance coaching, consulting, & training company.  Our Success Calibration System™  programs are designed for leaders and their teams to more effectively align their priorities with their most important goals for execution into extraordinary results.  The Success Calibration System™ is the synergistic process targeting the crucial elements shaping professional & personal success.
Didi is a University of Illinois-Chicago graduate with a diverse international background, and a degree in education & curriculum development. Prior to her professional coaching business that incorporates her multi-discipline background, she worked as an Academic Advisor for the University of Wisconsin-Stout, teaching and presenting personal development workshops teaching skills and tools for academic & life success. Her success record with clients comes from extensive training, research and professional experience in several fields including corporate, sales and marketing, business, health, fitness, and personal development, as well as ownerships in several small business ventures.
Didi brings an international perspective having studied, lived and traveled in the Middle East and Europe and is fluent in several languages. She has lived on the West Coast, in South Florida and currently returned to her native Midwest. Didi has experienced  & can relate to life in both large metropolitans and small town settings.
Research and training in personal development and business, shapes her coaching philosophy.  Her coaching approach & programs are  founded on the integrity of timeless principles combined with cutting edge scientific findings.
She has worked with individuals & organizations to help them change, develop, learn, DO & achieve what is most important to them.  Clients benefit from her 30 plus years of teaching, coaching, & mentoring experience, underscored with continual training for professional and personal leadership, growth and development. Her communication style is always client focused, direct & clear.  Didi's coaching, consulting, training clients  attest to her innately supportive, positive nature,  infectious sense of humor and buoyant approach to life conveyed with the highest degree of professionalism.
Affiliations, Memberships and Certifications:
International Association of Coaches (Founding Member)
Graduate School of Coaching
Coachville
National Wellness Institute – AWC
Covey Leadership Center, Inc.
Toastmasters International – CTM
Middleton Chamber Ambassador – Middleton, WI