We offer customized programs geared to your needs and time constraints.  Please contact us to discuss your specific group or team needs and requirements.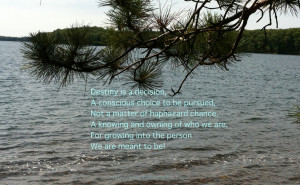 GROWTH & DEVELOPMENT PROGRAMS 
GOALS | Success Keys in Design And Achievement 
Experience how to use effective, strategic goal setting to track progress and evaluate outcomes.
Identify and implement personal and professional keys beyond the routine to achieve major goals.
Develop internal and external engagement to accelerate progress.
Effective goal setting with measurable metrics becomes the springboard for consistent execution and achievement.
SELF-PERCEPTION & IDENTITY
⫸Developing A Strong Sense Of Self :  Indicators For Success, Happiness and Fulfillment 
Benefits:  When you have a strong sense of self  you don't look to others for approval, you can follow your own inner compass for guidance, knowing that you are living the full expression of the essential nature of who you are.  This makes you a powerful model and leader to guide others on that same path.
We each use different criteria for defining ourselves, sometimes a combination of relationships, career, geography interests, or talents.  Let's unravel the puzzle of you and unleash the protagonist within. Develop a Strong Sense of Self by mastering skills and tools for revealing and maintaining profound and lasting change.  The foundational intrinsic circle begins with awareness, continuing on to meet your self-belief for increased life-affirming self-perception for increasing self-efficacy and self-competence.
Self-Knowledge
Self-Management
Self-Confidence
Self-Motivation
Self-Efficacy
⫸RELATIONSHIPS & COMMUNICATION | Engage For Profound Impact And Influence 
The Language Of Success Skills – Conveyed in Oral, Written and Non-Verbal Forms
Integrate the essential keys for powerful communication to create a wide reaching impact and influence for success in all areas of in your life.
Dynamics of the 4Cs in being clear, concise, confident and credible
Master the internal dialogue and external projection
⫸CALIBRATED TO SUCCEED | Internal Success Set Points For Happiness And Fulfillment 
Life with improved set-points leads to a more fulfilling life destination. It starts with revealing your inner calibration, to identify and address the saboteurs from the past – that's anything that limits, deters or derails your capacity for success. Then we can transcend the tentacles from the past that can ensnare the future, by overshadowing and limiting the present. Transcending requires examining and re-calibrating the seven key domains that create lasting positive change:
Beliefs
Behaviors
Habits
Patterns
Structures
Mental scripts
Results
LIFESTYLE  | Success Pathways To Health, Fitness, And Wellness
Cornerstones for Work/Life Balance
Restructuring lifestyle patterns and habits
Improved Sense of Self and Identity
MILESTONES | From The Challenges Of Change To Transitions In New Horizons 
⫸Transform Barriers into Breakthroughs
Planned or unexpected major life changes can be intimidating and overwhelming.  We help you integrate the tools and skills provided for negotiating life challenges, transforming the confusion and helplessness of dispiriting struggles into inspiring challenges.  Change is typically associated with uncertainty and turbulence brought on by these major events:
Career: Directions and Shifts
Relocation: The Good, the Bad and Everything in Between
Relationships: For Better or for Worse | Marriage | Parenthood | Retirement
Divorce: Before, During, and Beyond
Wellness: Positively Fit and Healthy Lifestyle