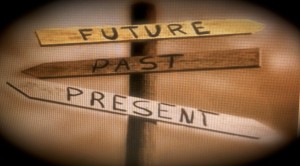 Regardless of what this past year has been like for us, it's helpful to keep in mind that we all have our share of self-doubt, temporary setbacks and times when the obligations of everyday life can feel like a succession of detours and roadblocks to our desired success. Yet, we persist and persevere, slowing down but never giving up on our goals!
Endings and beginnings require pause for reflection and appreciation. So as this year concludes and the new one beckons, how helpful would it be to focus and make note of all our gratitudes; whether they are for people, circumstances, simple rituals or delights that are the pilot light of our souls. These are the elements that engage our hearts with positive influence and keep us going.
It is also beneficial to be mindful of the 'tolerations' and annoyances of the less than ideal components. Awareness helps us to plan and chart our course to manage, change, totally eliminate, or at least minimize them in our life. Doing so frees up our energy, focus and commitment with a cleansing determination beyond acceptance of the status quo.
Endings are opportunities for glancing back to assess, with forward focus for creating positive change, making strides of progress with the hope of new beginnings, the gateways to better outcomes. Welcome to a shining New Year!
"At times our own light goes out and is rekindled by a spark from another person. Each of us has cause to think with deep gratitude of those who have lighted the flame within us." Albert Schweitzer
May others' sparks abound for you and to you being the flame for those need of light!
To 2014 and Success for THE Journey of Your Life™