---
TOP 5 FAQ'S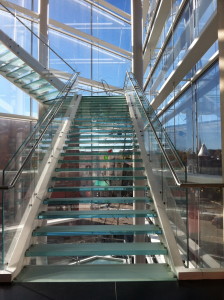 Q: What types of things can YOUR LIFE COMPASS coaching help me with?
A: People come to coaching for many reasons, typically to make specific changes to improve one or more areas of their personal or professional life.   We are specialist at getting our client beyond the status quo of the routine, where life keeps them too busy with the daily demands and obligations, to focus on what is most important – their priority goals. Our specialty is helping clients to transcend and develop a priority focused mindset for taking control of their life for improved well-being & life satisfaction.
Clients hire us to achieve an overall better quality of life & improve what they're currently experiencing. That's the incomparable feeling of being successful by achieving major priority goals, or realizing long held dreams. We get hired to help them achieve in areas of life what matters most & the goals that have been difficult to reach on their own.  Top goals may include a life changing career move, launching innovative ideas to fruition, starting or growing a business, writing a book, improve key personal & professional relationships, as well as improving health, lifestyle and general well-being.
Q: How exactly does the coach/client relationship work?
A: The coach/client relationship is where the total focus is on what the client wants to change, improve or achieve. By designing and implementing our customized Success Calibration™ strategies – the client learns to transcend fears, obstacles, limitations, or circumstances.   Transcending is a process leading to personal and professional growth and development. Clients become more confident, and continue growing their influence and impact, to be who they aspire being as they achieve their major compelling goals.  Your Life Compass coaching designed our methodically proven Success Calibration™  process of assessment and progressive skill building training, tools, and strategies to accelerated progress guiding clients towards the specified changes & desired success goal results.
Q: How does YLC coaching differ from other coaching?
A:  Your Life Compass' Success Calibration System ™  geared for building direct and accelerated forward momentum on what matters most. Our work with clients goes beyond merely addressing problematic symptoms to work on the resolution of the root issues, circumstance, or conditions.  Our process helps clients develop their propensity to succeed in the present while building a priority focused mindset.  A mindset for mobilizing internal & external resources, driving tenacity for achieving identified priority goals.  Our sessions are issue and  target specific, arming clients with confidence building tools and structures for sustained focus & motivation creating forward momentum.
Q: Can coaching help me with my confidence and motivation levels?
A:  Regardless of our success level in life, there are areas we can improve our sense of confidence.  Our coaching framework orients clients towards deep, focused work on the key life or business issues.  Our Success Calibration System  helps clients develop awareness of their current mindset, identifying limiting and sabotaging beliefs, patterns and habits. With consistent learning, practice and execution strategies shaping a priority focused mindset to take ownership & command of their life.  The support, accountability and practice, form new habits which become internalized as the  'new norm' – boosting self-worth and confidence,  increasing growth, development and achievement in priority areas.
Q: What are the overall benefits of working with Your Life Compass coaching?
A: When searching for answers to a particular set of problems and concerns, like how to take your success to the next level or if you're feeling burnt-out, but don't see options – you'll have a professionally trained, objective partner to help you develop skills for identifying & focusing on what matters most to you.   A mindset shit for focus on what's within your control to create and experience the benefits from changes to:
●Improve relationships with friends, colleagues and family members.
●Manage time, energy and resources for defined priorities.
●Develop healthy work/life balance and perspective.
●Increase self-awareness.
●Experience positive self-concept.
●Improve overall satisfaction and quality of life.