Your Life Compass mission is to upgrade each client's personal and professional relationship with their life priorities.
Our coaching, training & consulting services are tailored for personal and organizational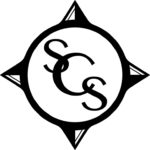 management, leadership growth, development & effectiveness.  The Success Calibration System™ delivers crucial processes and foundational components shaping personal & leadership excellence.
Your Life Compass provides services and programs for small business owners, executives, mid-upper management & leadership. We specialize in customizing programs for business & corporate team training, improving employee performance, engagement & retention.  We also offer general interest workshops and presentations, individual and group coaching. We are available for consultation to identify,  mitigate & resolve key problem  areas.
Our work is founded on a blend of business best practices, cutting-edge scientific findings, and experience helping long-time clients create transformational shifts to achieve personal and organizational milestone goals.
We look forward to your inquiry as to how we can be of service & value for you, your teams and organization.